Mexican Cuisine: 6 Restaurants Found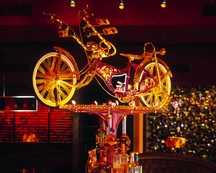 Stephen Starr, Philadelphia's most creative and successful restaurateur, has mastered the fine art of fun and phenomenal American-Mexican cuisine with his new haunt on 13th Street. Tacos get a facelift, desserts steal the show, fresh and flavorful margaritas keep the bar hopping, and made-to-order guacamole has the Philadelphia masses flocking through the doors all year long, but this isn't your typical Mexican joint. Vibrant, inventive and bursting with flavor, El Vez is an eye-opening experience far from the edible ordinary.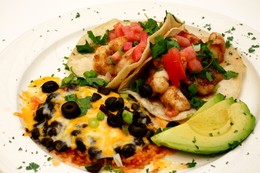 Lolita offers a friendly, casual atmosphere and sophisticated yet tasty Mexican cuisine. Try such dishes as the Puerco, a grilled spice rubbed pork chop with smoked bacon potatoes, rajas, sautéed spinach, and guajillo salsa or one of their scrumptious desserts like the Jericalla Con Calabaza, a pumpkin crème brûlée with canela clove, and pumpkin seed brittle. They also offer seasonal margaritas, but one margarita is featured year round-- the Tradicional, lemon-lime fresh squeezed margarita mix with a salted rim. Don't miss out on some of these delectable dishes—try Lolita's today!
Address: 3945 Chestnut Street, Philadelphia, PA 19104 (
Map
) - Tel:(215) 222-1657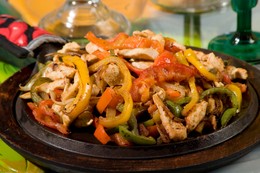 Get your spice on at Distrito Modern Mexican—a colorful, hip Mexican restaurant and cantina. Keeping it traditional with their house specialties of Ceviches, Sopas, Tacos, Los Moles, and more—but keep it kitschy and fun with their retro-inspired décor, fit with colorful pink neon lights and a mesh of upscale and decidedly tacky design. Chef Jose Garces, a master of Latin cuisine, aims to create culinary creations that fuse traditional dishes with a modern interpretation. With options for lunch, dinner, Sunday brunch, plus cocktails and finger food, Distrito Modern Mexican is a one-of-a-kind place to dine.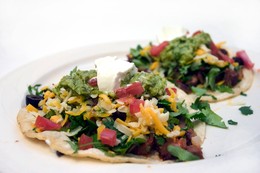 Tequilas shows the highbrow side of Mexico's popular elixir. Soak in a margarita at the outdoor tables, perfectly situated for watching well-put-together Rittenhouse folk cross the corner of Locust and 16th. Inside, a high-ceilinged space provides an elegant backdrop for Owner David Suro's classic vision. He brought the fruits of his homeland to Philadelphia in 1986, establishing a Mexican presence in the city's culinary spectrum. Other spots around town have since twisted Mexican fare into a modern adventure, but chef Claudio Soto's plates continue to showcase a brute traditionalism that brings diners to the root of it all.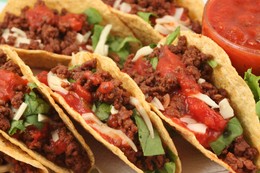 While the story behind this restaurant's name may be tragic, its fine Mexican cuisine and welcoming atmosphere is anything but. La Hora Feliz puts smiles on faces nightly in the bar, and the warmly lit lounge is where many go to welcome the weekend. The restaurant itself hopes to unite diners around a collective passion for Mexican cuisine with authentic dishes that often beg to be shared. The Pescado Entero con Guajes is a whole roasted fish with acacia seed-tomatillo sauce; and the Tostadas de Ceviche is prepared with shrimp, octopus, and Spanish mackerel. And in honor of the Queen herself, an impressive selection of tequila completes the experience.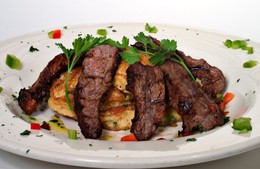 Mixto Restaurant infuses the cuisines of Latin America and the Caribbean, providing an explosive Latin culinary experience. A part of Antique Row Center, the restaurant has brick and wrought-iron wooden decor, and a spicy Latino soundtrack. The incredibly diverse menu offers numerous selections from Mexico, South America, and distant Spain. Start with an appetizer such as the tangy Shrimp Ceviche in lemon sauce, or go straight to the delectable entrees, where the Pollo Champignon—chicken in a rich mushroom sauce with a cheesy baked potato cube—is one of many mouth-watering choices. Private rooms, a Latin-inspired wine list, and a loaded dessert menu make Mixto a full-service eatery with all the flare of a fiesta.