Seafood Cuisine: 18 Restaurants Found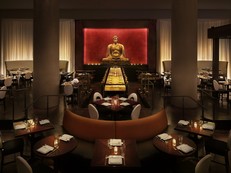 Exuding Zen-like swank and sunny swagger, Buddakan beckons foodies and scene-seekers alike. In 1998, Buddakan added drama and daring dining to Philly's historical district in Old City. Today, this cosmopolitan small-plate emporium is a major player in the scene – a de rigeur stop for celebrities, savvy tourists, and local devotees. The glamorous digs with the iconic 10-foot high gilded Buddha statue, silky walls, soaring ceilings, glamorous décor, and flowing water wall whirls with an irrepressible kinetic vibe, an Asian-centric slate of irresistible dishes, and one of the city's hippest staff of servers.
Address: 4 Lakeview Dr. S., Gibbsboro, NJ 8026 (
Map
) - Tel:(856) 566-7300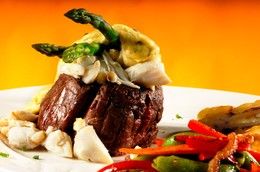 The ChopHouse is a very chic restaurant featured in red brick building that offers fresh steak and seafood. Executive Chef Markese Beverly always creates interesting dishes and enjoys a big catch of the day. Patrons are seated in elegant booths while waiters attend to every need. The lounge is a great place to get drinks with numerous cocktail choices on the wall. Semi and private parties are encouraged as the rooms can accommodate up to 200 people. Reservations are recommended upon request.
Address: 200 S. Broad Street, Philadelphia, PA 19102 (
Map
) - Tel:(215) 546-7256
This New York import was the tenth Palm to open nationwide and has since become a popular destination for diners including local celebrities. Located in the ornamented Bellevue Hotel building, the chic dining room walls are filled with portraits of local and national personalities. The menu consists of their infamous cheesecake, prime beef, jumbo lobsters, and authentic Italian entrees. At a restaurant that treats all guests like family, the Palm thrives on providing excellent meals at exceptional standards. Using traditional ingredients and simple recipes, this restaurant avoids culinary fads to bring its patrons an honest and satisfying dining experience.
Address: 1426 Chestnut Street, Philadelphia, PA 19106 (
Map
) - Tel:(215) 246-0533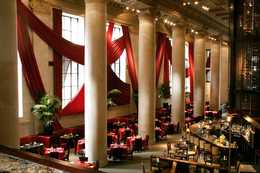 Del Frisco's Double Eagle Steakhouse creates a world apart from the rest of Philadelphia's big name steakhouses by infusing the dining experience with Old-World elegance and glamour. From the cloth-draped columns to sky-high ceilings, one step inside the restaurant showcases how majestic a meal can be-- given the right chef and a commitment to fine dining. Serving up premium steaks and seafood is always done with the utmost quality. Leaving no corner of steakhouse cuisine untouched, Del Frisco's explores classic American fare with a passion for excess and delivers an unforgettable evening in the comfort of its plush surroundings.
Address: 125 W. Market Street, West Chester, PA 19382 (
Map
) - Tel:(484) 760-6100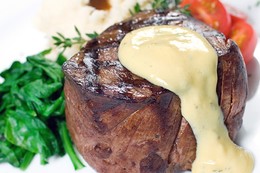 Family owned and operated, Pietro's Prime prides itself on knowing their guests and on welcoming new ones. The impression of family is prevalent through every inch of this upscale steakhouse. Owners Marissa and Sean Powell and their family are notable residents of West Chester and have been for over 80 years. The family's commitment to the community reveals itself through their dedication to quality. The fact that Pietro's uses only hand-carved Pureland Premium Black Angus, richly marbled and aged on premises, makes Pietro's Prime one of the few true steakhouses in West Chester. Not only does Pietro's Prime offer remarkable cuts of beef but their chicken and seafood selections are equally as compelling.
Address: 330 W. Oregon Avenue, Philadelphia, PA 19148 (
Map
) - Tel:(215) 218-0688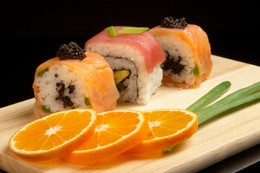 Located inside the Wiltman Plaza, Empire Buffet is a Chinese, Japanese, and American all-you-can-eat palace with a large range of foods to choose from. With a large dining area, you might be surprised by the even bigger buffet tables that feature hot, steaming selections of everything from seafood and steak to cheeseburgers and sushi. Dedicated to keeping each menu item consistently fresh and appetizing, Empire Buffet is a well-priced option for all the cuisine that you're craving.
Address: 225 S. 18th Street, Philadelphia, PA 19103 (
Map
) - Tel:(215) 546-5940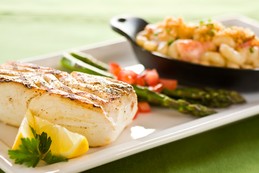 Devon Seafood Grill offers "global aquatic cuisine," with ingredients and flavors from all corners of the world. Chef Jitendra Gulgule serves up creative interpretations of market-fresh Pacific and Atlantic fish and shellfish, presenting both daily and seasonal specials and signature classics. An oyster bar and extensive wine cellar add to the experience, as does the comfortably elegant setting.
Address: 1617 Baltimore Pike, Chadds Ford, PA 19317 (
Map
) - Tel:(610) 388-8088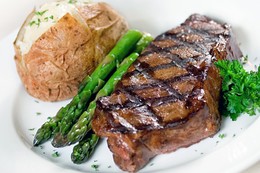 Brandywine Prime infuses tradition and history with a refreshing dose of modernity. The 200-year old Chadds Ford Inn, which houses Brandywine Prime, has been stripped of its outdated and worn down stuffiness and given a chic new personality with sleekly minimalist accents. The menu is anything but antiquated, featuring such dishes as Pan Seared Diver Scallops with Creamy Chorizo Orzo and Coconut Rum Shrimp Tempura to enliven the senses. For palate purists, a hearty selection of prime cuts of beef offer succulently tender indulgences.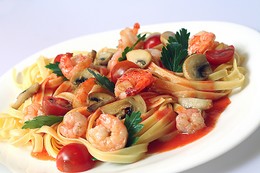 Just five weeks after Ralph's opened its doors, Teddy Roosevelt sat down for a classic Italian meal in a burgeoning South Philadelphia Italian neighborhood; that was in 1900. Today, Ralph's still caters to a host of notable diners and delivers the same simple, homey but high quality Italian fare as always. It's a spaghetti and meatball parlor where red tomato sauce is king, queen, and heir to the thrown. Ralph's is the oldest family owned Italian restaurant in America. The trattoria's no fuss consistent approach to Southern Italian cuisine and elegant but non-stuffy atmosphere have made it a favorite among locals and visitors for more than a century.
Address: 4504 City Avenue, Philadelphia, PA 19131 (
Map
) - Tel:(215) 871-7888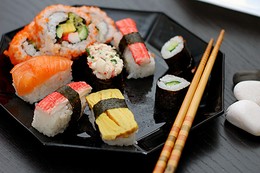 Can't decide between eating seafood, sushi, steak, or Peking duck? Royal Buffet and Grill has a wide variety of all-you-can-eat options to choose from, including Chinese, American and Japanese cuisine. Their interior is equipped especially for the most serious buffet fans, with specific dining sections such as an Open Kitchen, Open Grill, Open Hibachi, Long Sushi Bar, Chef's Special Bar, Hot Food Bar, Dessert Bar, Salad Bar, and Fruit Bar. Serving over 200 items daily, Royal Buffet and Grill was voted Best Buffet Restaurant by Main Line Times and named one of the Top 10 Buffet Restaurants in the USA by Chinese Restaurant News.