French Cuisine: 16 Restaurants Found
Address: 1126 Walnut Street, Philadelphia, PA 19107 (
Map
) - Tel:(215) 625-9535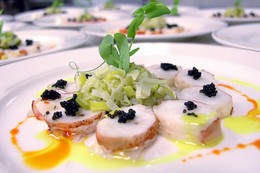 Only a few strides removed from the Forrest Theater in the gentrified neighborhood of Wash West, the Caribou Café corrals a hip mix of city crawlers, theater goers, local and national personalities, and plain old Philly folk. The festive décor in this vibrant slice of France frames the intoxicating upbeat insouciance that replicates the spirit and verve of the real-deal French café. The moderately priced menu focuses on regional everyday French standbys while simultaneously providing a gastronomic tour of France. Diverse delights from Alsace to Provence tempt the palate – all interpreted delectably by Maitre Cuisinier de France, Olivier Desaintmartin.
Nestled into its charming Midtown Village locale, Olivier Desaintmartin's second Philadelphia feat, Zinc, is the essence of class meets comfort. In a city filled with attempts at the French bistro, Desaintmartin sets this 11th street gem above the rest by offering unfussy bistro classics and an exclusively French wine selection. Zinc offers diners the rare chance to feel right at home with a dining room décor that features exposed brick, dark polished wood, bistro chalkboards and authentic Parisian paintings. Complete with a knowledgeable and friendly staff, Zinc's quaint, romantic appeal is reminiscent of a true bistro a vins one might find during a spontaneous stroll through Ol' Paris.
Address: 2400 Market Street, Philadelphia, PA 19103 (
Map
) - Tel:(215) 569-9269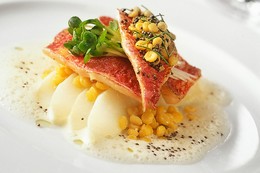 Before Patou came to Old City with its ultra-hip appeal, Patrice Rames already had a Philadelphia success nestled atop the Marketplace Design Center in Center City. Since 1987, Patou's sister restaurant Bistro St. Tropez has been serving Philadelphia foodies the finest of French food, and has given five-star French spots some stiff competition. In Bistro St. Tropez you will find the illusion of Provence amidst simple elegance, classic French cuisine, and a predominately French wine selection—all presented with Rames's signature classic style that gives Philly a true taste of France.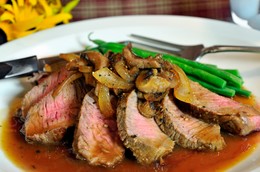 Showcasing the bounty of locally grown produce and organic ingredients, celebrity chef Eric Ripert has dished up yet another success with 10 Art. His mission is simple: to offer the best of contemporary American cuisine. His menu is exemplary: Ripert's elegantly fine-tuned technique balances the complexity and heartiness of many of his most notable dishes. The Steamed Mussels are served in a chorizo and white wine broth, while the Pork and Beans highlights braised pork belly in a summer bean ragout. Understated and masterful, the Bouillabaisse has market fish and shellfish in a saffron and tomato broth.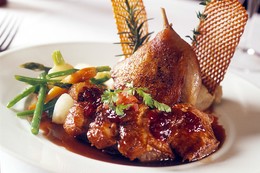 Owner and Chef Peter Gilmore brings more than 30 years of experience to Gilmore's Restaurant. This remarkably talented chef worked for 22 years as Chef de Cuisine at Philadelphia's Le Bec-Fin before venturing out on his own. Located on West Chester's main drag, Gilmore's Restaurant offers classic French fare with an American twist. Dishes like Confit of Boneless Duck Leg and Escargots sit side-by-side with Shrimp Corn Dogs and Foie Gras Pizza (from humanely raised ducks). Although Chef Gilmore has a little fun with his menu, it does not mean there is anything lacking in the classic French tradition. The menu offers traditional French cuisine with personality, creativity and variety.
Address: 1 Logan Square, Philadelphia, PA 19103 (
Map
) - Tel:(215) 963-1500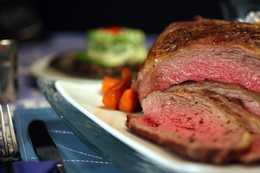 Being in one of the most beautiful locations in Philadelphia, the views of the statues and the fountain that grace Logan Square set the tone for a romantic and soothing evening. All about art and refinement, the Fountain Restaurant (located in the Four Seasons Resort) is one of the rare restaurants where the noise level is kept close to none because of the soundproof walls and ceilings. The mouth-watering "spontaneous menu" features four savory and two sweet courses or diners can choose the a la carte, which inlcudes Maine lobster and grilled Cervena venison chops.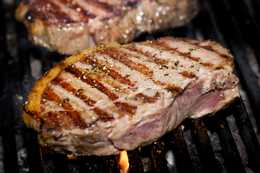 Thomas' is full of pleasant surprises, from the American menu that fuses both creative and comfort foods to the wide selection from the bar that pleases both beer and wine lovers. This Philadelphia favorite was opened in 1982, and the interior boasts spacious rooms with a relaxed atmosphere. The menu features favorites such as Shrimp Bruschetta and Braised Pork, created by Executive Chef Kevin Smith. Enjoy a weekend brunch which features a selection of innovative salads and breakfast entrees. With special events every night of the week, such as karaoke, Wine Wednesdays and live music, Thomas' Restaurant and Bar is Philadelphia's premier spot for comfort food and a comfortable time.
Address: 118 S. 16th Street, Philadelphia, PA 19102 (
Map
) - Tel:(215) 963-9311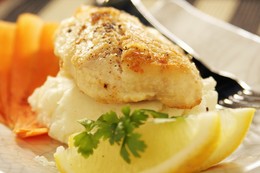 A Philadelphia mainstay for 40 years, the Happy Rooster is a mixture of old-school refinement and quirky charm, making it a favorite spot among locals and visitors. Opened as Philadelphia's first vodka and caviar bar in 1968, it was famous for its great food and old-boys' club feel. When new owner Rose Parrota took over in 2000, she made a few changes. What remains offers a refined, but cozy dining experience. The menu is a selection of classic dinner fare with a few contemporary twists, and the bar offers a diverse wine list. On any given night, you can find locals and newcomers continuing the tradition of enjoying great food and drinks in a warm, inviting atmosphere.
Address: 623 S. 6th Street, Philadelphia, PA 19147 (
Map
) - Tel:(215) 925-8000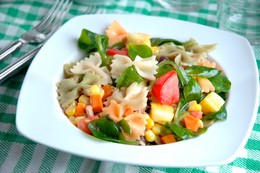 Chef Peter Woolsey uses his know-how and talent to create classic French dishes that can be found across various regions in France at Bistrot La Minette. The elegant flair and friendly wait staff give the restaurant a warm and luxuriously casual atmosphere. Try such dishes as the Magret de Canard au Cassis, a pan-roasted duck breast, grilled white asparagus, potato confit, and black currant sauce, or try the Gateau L'Opera, a multi-layered almond sponge cake with chocolate ganache, coffee butter cream, and crème Chantilly. Give Bistrot La Minette a chance—your taste buds will thank you!
Address: 227 S. 18th Street, Philadelphia, PA 19103 (
Map
) - Tel:(215) 545-2262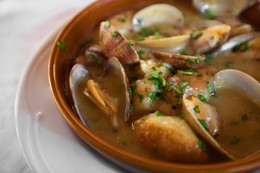 Rittenhouse Square is home to the Parisian oasis, Parc Brasserie. Capturing the true essence of sophisticated café cuisine, Parc presents guests with a comfortingly satisfying menu of French classics. Breakfast, lunch, and dinner are served up with a fitting degree of care, and flavor, as Parc maintains the Starr Restaurants' high standards for quality and service. From the Onion Soup to the Beef Bourguignon, the bliss is in the bite. Linger over a comforting café au lait on the patio or enjoy a leisurely sip of wine at the zinc bar at Parc Brasserie – that Parisian holiday is only a visit away.