South Philadelphia: 20 Restaurants Found
Sort Results: By Popularity | By Name | By Price | By Star Rating
1 2
Address: 330 W. Oregon Avenue, Philadelphia, PA 19148 (
Map
) - Tel:(215) 218-0688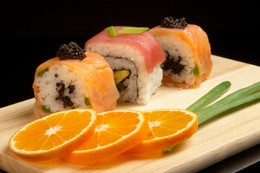 Located inside the Wiltman Plaza, Empire Buffet is a Chinese, Japanese, and American all-you-can-eat palace with a large range of foods to choose from. With a large dining area, you might be surprised by the even bigger buffet tables that feature hot, steaming selections of everything from seafood and steak to cheeseburgers and sushi. Dedicated to keeping each menu item consistently fresh and appetizing, Empire Buffet is a well-priced option for all the cuisine that you're craving.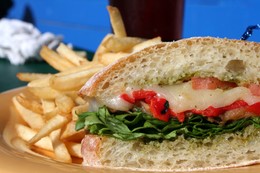 Awarded Philadelphia Magazine's "Best of Philly" in 2008, owners Louis Sarcrone Jr. and Anothony Bucci have had a huge success since their opening in 1997. The deli is located just 50 feet from the bakery where all of the award winning bread is made. Campo's Deli has a variety of daily specials and soups you can choose from. They are well known for their "Hoagies" filled with top Italian meats in their signature fresh baked bread. They are located on South 9th Street with comfortable indoor seating. If you're looking for a great casual home style sandwich, come to Sarcone's.
Address: 2500 S. Broad Street, Philadelphia, PA 19145 (
Map
) - Tel:(215) 468-3900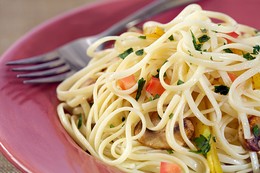 Cozy and contemporary, Scannicchio's can be an ideal choice for authentic Italian comfort food. Located in South Philadelphia, Scannicchio's has been feeding the hungry public since 2003. With friendly service and an attention to detail in mind, this BYOB eatery consistently graces the top of local reader's polls. Serving up warm, fresh dishes such as Sausage and Figs, Stuffed Calamari, and Chicken Parmesan, Scannicchio's boasts that their fan base is always expanding in allegiance. They offer options for catering any private event, and are open for dinner seven days of the week. Come and taste what all the hype is about.
Address: 700 S. 4th Street, Philadelphia, PA 19147 (
Map
) - Tel:(215) 922-3274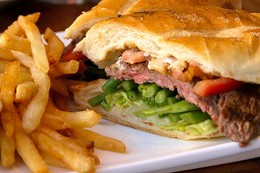 Located just south of the hustle of South Street in Queen's Village, the Famous 4th Street Deli is a quaint Jewish-American restaurant featuring hospitable service and enormous sandwiches. Named after the streets in New York City, some of the sandwiches stand over six inches tall and come with a choice of sides like potato pancakes and fresh fruit. Traditional Jewish American delicacies, including monsterous bowls of matzah ball soup, can be ordered as appetizers. The attached bakery freshly bakes a motley of pastries available for desert or take out daily.
Address: 1219 South Ninth Street, Philadelphia, PA 19147 (
Map
) - Tel:(215) 389-0659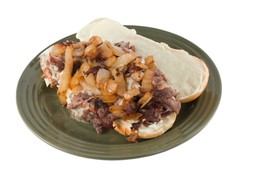 Rivaling neighboring Pat's, Genos is Philly's other notorious 24-hour cheesesteak stop. As has been the case since Joe Vento opened in 1966, sandwiches come heaping with thinly sliced steak and a choice of American, Provolone, or cheese wiz melted across the top. The menu is simple, the ordering straightforward, and the meal a decadent version of the best sandwich Philadelphia has to offer. If the glowing storefront doesn't lure you in, the unmistakable scent of grilled steak certainly will.
Address: 1915 E. Passyunk Avenue, Philadelphia, PA 19148 (
Map
) - Tel:(215) 551-3870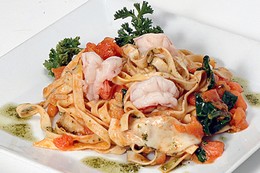 Taking the heart of Italy into their food, Tre Scalini features numerous fish and other antipasta dinners to entice their patrons. Easily located by the green overhangs that contrast the red brick wall, Tre Scalini brings Italy home to Philadelphia. Chef Franca DiRenzo creates everything from scratch in the back of her kitchen where she is constantly busy. Patrons can enjoy a relaxed atmosphere with a wide variety of menu items, from pasta dishes to more American ideals with Italian flavors added. The staff are very personable and try to treat you as if you were a guest in their own home.
Address: 623 S. 6th Street, Philadelphia, PA 19147 (
Map
) - Tel:(215) 925-8000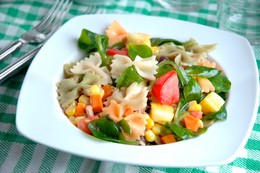 Chef Peter Woolsey uses his know-how and talent to create classic French dishes that can be found across various regions in France at Bistrot La Minette. The elegant flair and friendly wait staff give the restaurant a warm and luxuriously casual atmosphere. Try such dishes as the Magret de Canard au Cassis, a pan-roasted duck breast, grilled white asparagus, potato confit, and black currant sauce, or try the Gateau L'Opera, a multi-layered almond sponge cake with chocolate ganache, coffee butter cream, and crème Chantilly. Give Bistrot La Minette a chance—your taste buds will thank you!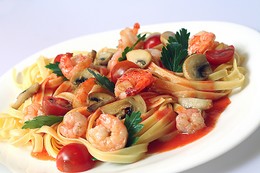 Just five weeks after Ralph's opened its doors, Teddy Roosevelt sat down for a classic Italian meal in a burgeoning South Philadelphia Italian neighborhood; that was in 1900. Today, Ralph's still caters to a host of notable diners and delivers the same simple, homey but high quality Italian fare as always. It's a spaghetti and meatball parlor where red tomato sauce is king, queen, and heir to the thrown. Ralph's is the oldest family owned Italian restaurant in America. The trattoria's no fuss consistent approach to Southern Italian cuisine and elegant but non-stuffy atmosphere have made it a favorite among locals and visitors for more than a century.
Address: 1100 South Columbus Boulevard, Philadelphia, PA 19147 (
Map
) - Tel:(215) 468-8889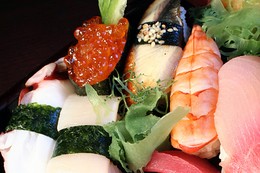 Located in Pennsport, Ruby Buffet has a great selection of tasty lunch and dinner options in an all-you-can-eat restaurant set-up. This seafood, Chinese, Japanese, and sushi buffet has an assortment of different dishes that you can try for just one low rate. Favorites include their hand-rolled sushi, snow crabs, shrimp cocktail, and coconut chicken. Their large, spacious interior can give way to large parties, and the buffet space is always serving up fresh new dishes. With quality, cleanliness, service, and selection, Ruby Buffet has a great variety of dishes that can satisfy whatever you're craving.
Address: 1426 Snyder Avenue, Philadelphia, PA 19145 (
Map
) - Tel:(215) 465-8635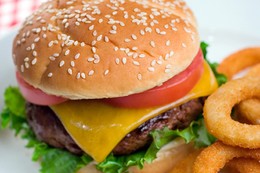 The tale of the Texas Weiner began in 1923, when a Greek immigrant named Stephanos Mandrohalos came to America with a dream; a dream, and a secret sauce. This spicy sauce was compared to chili sauce and added to the hotdogs he made in his small shop, thus the Texas Weiner. For 80 years, this sauce has been kept a secret, safeguarded from large corporations and conglomerates to maintain its integrity and to keep it a part of this special, family-run eatery. Since then, the sauce has been added to the burgers and sausages served at the restaurant to bring that wonderful taste to everything on the restaurant's menu. Oh, many have tried to imitate the secret sauce, and maybe someone will succeed someday; but for now, it belongs only to Philly.
Narrow Results: By Popularity | By Name | By Price | By Star Rating
1 2