Yardley Inn - Restaurant Review
Enjoy a cold cocktail—and seasonally, a warm fire—while watching the sunset over the Delaware River. In the summer, sit on the patio, and watch the calming river while munching candied walnuts atop a crisp Marguerita Salad. Please a selective palate with an atmosphere that offers choice: dress up, dress down; eat light, eat full; dine fancy or relax in an over-stuffed chair in the plush, yet relaxing, lounge. Satisfy mom's flavor for flounder, a cousin's craving for crabcakes, and still get your monthly mignon. Try the Yardley Inn, where classy contemporary is really choice.
Online Reservations:

Book Table - It's Quick, Easy & FREE
Recommended Restaurants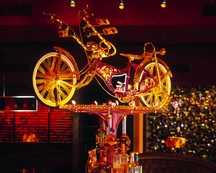 Stephen Starr, Philadelphia's most creative and successful restaurateur, has mastered the fine art of fun and phenomenal American-Mexican cuisine with his new haunt on 13th Street. Tacos get a facelift, desserts steal the show, fresh and flavorful margaritas keep the bar hopping, and made-to-order guacamole has the Philadelphia masses flocking through the doors all year long, but this isn't your typical Mexican joint. Vibrant, inventive and bursting with flavor, El Vez is an eye-opening experience far from the edible ordinary.
Nestled into its charming Midtown Village locale, Olivier Desaintmartin's second Philadelphia feat, Zinc, is the essence of class meets comfort. In a city filled with attempts at the French bistro, Desaintmartin sets this 11th street gem above the rest by offering unfussy bistro classics and an exclusively French wine selection. Zinc offers diners the rare chance to feel right at home with a dining room décor that features exposed brick, dark polished wood, bistro chalkboards and authentic Parisian paintings. Complete with a knowledgeable and friendly staff, Zinc's quaint, romantic appeal is reminiscent of a true bistro a vins one might find during a spontaneous stroll through Ol' Paris.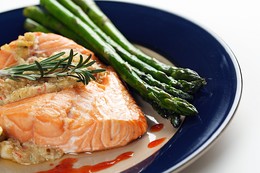 The building that houses Davio's Northern Italian Steakhouse was originally Philadelphia's historic Provident Bank building. Today, the building keeps its remarkable architecture, boasting dramatic arched windows that draw in natural lighting, sweeping ceilings and gleaming, polished wood. This Rittenhouse Square locale gives Davio's the ideal setting to serve up a menu that blends prime cuts of Brandt beef with classic pasta and seafood dishes of Northern Italy. All of this is complemented by an award winning wine list and superior service, making Davio's one of Philadelphia's premier places to enjoy steak and so much more.
---