Tasting Menu: 22 Restaurants Found
Nestled into its charming Midtown Village locale, Olivier Desaintmartin's second Philadelphia feat, Zinc, is the essence of class meets comfort. In a city filled with attempts at the French bistro, Desaintmartin sets this 11th street gem above the rest by offering unfussy bistro classics and an exclusively French wine selection. Zinc offers diners the rare chance to feel right at home with a dining room décor that features exposed brick, dark polished wood, bistro chalkboards and authentic Parisian paintings. Complete with a knowledgeable and friendly staff, Zinc's quaint, romantic appeal is reminiscent of a true bistro a vins one might find during a spontaneous stroll through Ol' Paris.
Address: 10 South 2nd Street, Philadelphia, PA 19106 (
Map
) - Tel:(215) 627-0666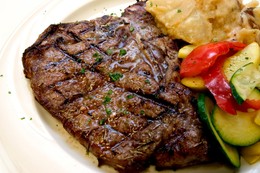 With its kitschy theme park decor and its hip Latin beats, Old City's Cuba Libre is all about the ambiance. The elaborately designed space – with its tall palms and wrought-iron balconies – was built to resemble an outdoor café in Cuba circa 1940. The restaurant's menu combines "Nuevo Cubano" dishes alongside traditional Cuban cuisine. From the tasty mango butter spread accompanying the bread to the juicy Guava BBQ Rib entrée, this Latin feast will be an experience all its own. The endless variety of Cuban rums and a tasty selection of mojitos, Cuba Libre's specialty drinks, won't disappoint either!
Address: 640 Water Works Drive, Philadelphia, PA 19130 (
Map
) - Tel:(215) 236-9000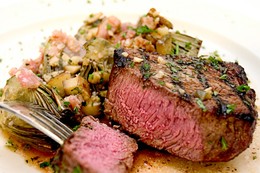 Located in Philadelphia's most scenic area, Water Works Restaurant is a feast for the eyes as well as the stomach. Nestled high above the Schuylkill River behind the city's prized Museum of Art, Water Works boasts awe-inspiring views of a serene waterfall, tree-lined riverbanks, and the luminous Boathouse Row. Contemporary American with a Mediterranean flair, Water Works' cuisine attempts to balance the restaurant's superior atmosphere with rustic yet elegant dinner options for all ages and tastes. Growing in popularity by the day, Water Works—owned by Michael Karloutsos—has become Philadelphia's most visually astounding dining hotspot.
Address: 7 W. King Street, Malvern, PA 19355 (
Map
) - Tel:(610) 644-4009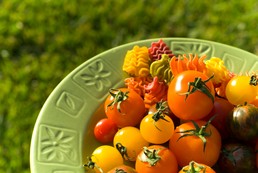 Restaurant Alba prides itself on offering, "contemporary wholesome cuisine in a sophisticated yet comfortable setting," but it is the smell of the wood-burning grill that will captivate your initial interest. Diners are greeted by this compelling aroma before they even pull into Restaurant Alba's parking lot. Husband and wife owners Sean and Kelly Weinberg persistently create simple yet elegant dishes that are cooked over this state-of-the-art grill. With minimalistic décor and a unique rural approach to cooking, Restaurant Alba has been described as "rustic chic." It may be the wafting scent that brings you in, but it is the fresh, local, seasonal ingredients and the hand-crafted artisan foods that will keep you coming back.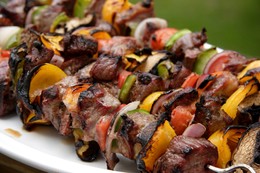 Located in Rittenhouse Square, Tinto is a cozy restaurant, reminiscent of a rustic wine cellar. The dishes are inspired by cuisine that can be found in Basque country, the coastal and mountainous regions that surround both the Spanish and French border. Try such dishes as the Shortrib Sandwich with braised shortribs, bacon, asparagus, and celery root aioli or the Pork Belly with Berkshire pork belly, honey lacquer, and shaved apples. Whether you're out for a quick bite or want to relax and enjoy a luxurious evening out, Tinto's is the place.
Address: 500 S. 20th Street, Philadelphia, PA 19146 (
Map
) - Tel:(215) 985-1922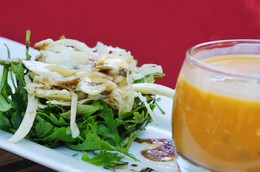 Meritage Restaurant and Wine Bar, located in Rittenhouse Square, offers a contemporary, seasonally-driven fusion menu that incorporates traditional French techniques and Asian flavors. Specializing in small plates, the restaurant allows diners to share and enjoy a variety of dishes. Don't be fooled by the food— Owners Michele DiPietro and Irene Landy are similarly committed to providing an award-winning selection of wines at affordable prices. Local vegetables and produce are hand-picked from Lancaster and Chester County Farms for diners to enjoy while taking in the sophisticated décor and savoring the flavor of truly fresh ingredients.
Address: 123 Chestnut Street, Philadelphia, PA 19106 (
Map
) - Tel:215-733-0300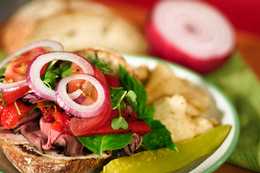 Located in the historic Corn Exchange Building in Old City, this Irish pub has a recognized reputation for great food, live entertainment, and a bustling atmosphere. French Chef Vincent Fanari has earned national praise for the innovative menu that mixes technique with the Irish appreciation of fresh vegetables and local products.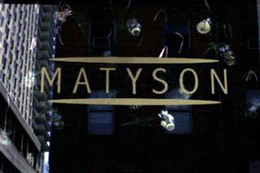 Matyson is a casual, yet contemporary, bring-your-own establishment, located just a few blocks from Philadelphia's Rittenhouse Square. Matyson, whose name is derived from the blending of the names of its two co-founders, Matt and Sonjia Spector, offers a sampling of moderately priced bistro fare, which includes new takes on old stand-bys such as seafood, chicken, steak and pork. Diners may also select from a variety of items on Matyson's tasting menu, which varies from week to week. Reservations are recommended, however there is no need to hit the ATM on your way, as Matyson accepts credit cards.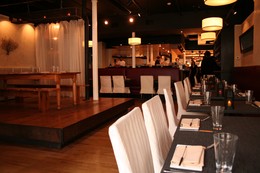 As Philadelphia's original authentic Spanish tapas bar and restaurant, Amada offers specialty food in a sultry setting. The tapas come courtesy of chef and owner Jose Garces, Philadelphia's most ambitious new restaurateur. Feast on cured meats and cheeses as well as Spanish specialties like Tortilla Espanola, Lobster Paella, and the king of the table: a Whole Roasted Suckling Pig (which must be pre-ordered). Amada's sexy flamenco performances are as inspiring as its food, and are surely not to be missed. With its fantastic cuisine, attentive service, and trendy ambiance, Amada is truly Old City's "loved one."