Healthy Options: 25 Restaurants Found
Nestled into its charming Midtown Village locale, Olivier Desaintmartin's second Philadelphia feat, Zinc, is the essence of class meets comfort. In a city filled with attempts at the French bistro, Desaintmartin sets this 11th street gem above the rest by offering unfussy bistro classics and an exclusively French wine selection. Zinc offers diners the rare chance to feel right at home with a dining room décor that features exposed brick, dark polished wood, bistro chalkboards and authentic Parisian paintings. Complete with a knowledgeable and friendly staff, Zinc's quaint, romantic appeal is reminiscent of a true bistro a vins one might find during a spontaneous stroll through Ol' Paris.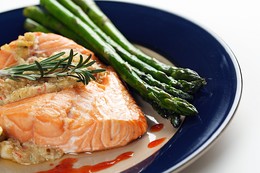 The building that houses Davio's Northern Italian Steakhouse was originally Philadelphia's historic Provident Bank building. Today, the building keeps its remarkable architecture, boasting dramatic arched windows that draw in natural lighting, sweeping ceilings and gleaming, polished wood. This Rittenhouse Square locale gives Davio's the ideal setting to serve up a menu that blends prime cuts of Brandt beef with classic pasta and seafood dishes of Northern Italy. All of this is complemented by an award winning wine list and superior service, making Davio's one of Philadelphia's premier places to enjoy steak and so much more.
Address: 1623 Walnut Street, Philadelphia, PA 19103 (
Map
) - Tel:(215) 988-1799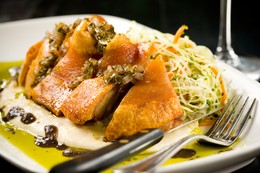 Alma de Cuba is a Latin vacation, right in the heart of Philadelphia. Located at 1623 Walnut Street, it's a perfect destination to pop into on the way home from work or for an elegant dinner. The lounge evokes sultry Miami nightlife with a mix of classic Cuban and contemporary elements including traditional drinks such as Caipirinhas and Classic Mojitos, which are always specially priced for Happy Hour. Upstairs, the balcony-style seating and classic décor promise a mellow and sophisticated ambiance. Chef Rodriguez adds novel twists to old world Cuban standards in his "Nuevo Latino" creations, such as Pan Roasted Muscovy Duck, Lobster Sancocho, and Lechon Asado. Plainly put, their just isn't any other place quite like Alma de Cuba.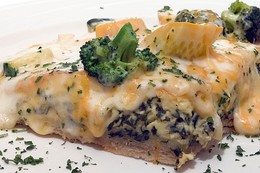 Marrakesh endows patrons with an authentic Moroccan feast, fused with a traditional Moroccan family home setting in the Society Hill District. Accented with imported rugs, vibrant-colored pillows, and sweet incense, the banquet room encompasses everything that is Moroccan decor, allowing guest to lounge in a tranquil environment at a communal table among other diners or a private table. A seven course dining experience, Marrakesh's menu features arrangement of illustrious Moroccan dishes, which will satisfy guest's craving for authentic Mediterranean fare. For a reasonable price, patrons can pamper their palates with Tajine of Lamb with Almonds and Honey or Couscons Grand Atlas Topped with Vegetables. Guests will end their meal with a basket of fresh fruits and hot mint tea paired with pastries, which brings the Moroccan experience at Marrakesh to a full circle accompanied with an appeased appetite.
Address: 1847 Callowhill Street, Philadelphia, PA 19130 (
Map
) - Tel:(215) 569-8939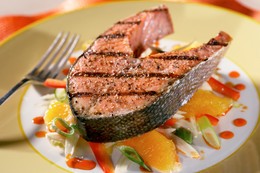 The Rose Tattoo Café brings the balmy romance and sultry drama of Tennessee Williams' New Orleans to Philadelphia. Its wrought iron railings, abundant flowering plants and antique Victorian edifice aptly conjure the historic charm of the French Quarter and set a seductive stage fit for the play that inspired the restaurant's name. The eclectic menu features clever reinventions of Southern and American comfort food classics like Jambalaya and Baby Back Ribs in addition to more unexpected and delicious surprises like a Lobster Quesadilla with tarragon cream and Shiitake and Vegetable Spring Rolls. The attentive staff make "depending on the kindness of strangers" a la Blanche Dubois a genuine treat.
Address: 10 South 2nd Street, Philadelphia, PA 19106 (
Map
) - Tel:(215) 627-0666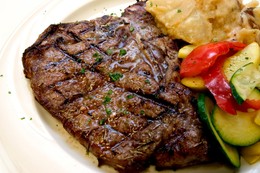 With its kitschy theme park decor and its hip Latin beats, Old City's Cuba Libre is all about the ambiance. The elaborately designed space – with its tall palms and wrought-iron balconies – was built to resemble an outdoor café in Cuba circa 1940. The restaurant's menu combines "Nuevo Cubano" dishes alongside traditional Cuban cuisine. From the tasty mango butter spread accompanying the bread to the juicy Guava BBQ Rib entrée, this Latin feast will be an experience all its own. The endless variety of Cuban rums and a tasty selection of mojitos, Cuba Libre's specialty drinks, won't disappoint either!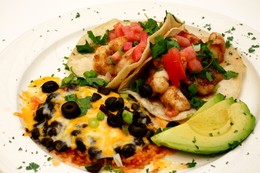 Lolita offers a friendly, casual atmosphere and sophisticated yet tasty Mexican cuisine. Try such dishes as the Puerco, a grilled spice rubbed pork chop with smoked bacon potatoes, rajas, sautéed spinach, and guajillo salsa or one of their scrumptious desserts like the Jericalla Con Calabaza, a pumpkin crème brûlée with canela clove, and pumpkin seed brittle. They also offer seasonal margaritas, but one margarita is featured year round-- the Tradicional, lemon-lime fresh squeezed margarita mix with a salted rim. Don't miss out on some of these delectable dishes—try Lolita's today!
Address: 7 W. King Street, Malvern, PA 19355 (
Map
) - Tel:(610) 644-4009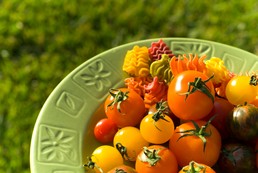 Restaurant Alba prides itself on offering, "contemporary wholesome cuisine in a sophisticated yet comfortable setting," but it is the smell of the wood-burning grill that will captivate your initial interest. Diners are greeted by this compelling aroma before they even pull into Restaurant Alba's parking lot. Husband and wife owners Sean and Kelly Weinberg persistently create simple yet elegant dishes that are cooked over this state-of-the-art grill. With minimalistic décor and a unique rural approach to cooking, Restaurant Alba has been described as "rustic chic." It may be the wafting scent that brings you in, but it is the fresh, local, seasonal ingredients and the hand-crafted artisan foods that will keep you coming back.
Address: 4120 Main Street, Philadelphia, PA 19127 (
Map
) - Tel:(215) 482-8220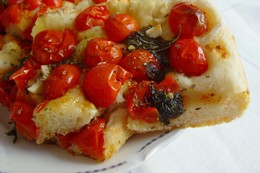 There are plenty of bars to choose from in Manayunk, but for true beer aficionados there's really only one choice: Manayunk Brewery, which has at least eight craft-brewed beers on tap at all times (brewed in their beer cellar), not to mention an extensive wine list (bottles are priced only $10 above cost) and a full bar. Patrons also keep coming back to Manayunk Brewery for the food, which ranges from their famous burger and a rotisserie chicken marinated in beer to ahi tuna and filet mignon.