Child Friendly: 41 Restaurants Found
Address: 1126 Walnut Street, Philadelphia, PA 19107 (
Map
) - Tel:(215) 625-9535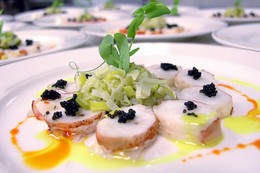 Only a few strides removed from the Forrest Theater in the gentrified neighborhood of Wash West, the Caribou Café corrals a hip mix of city crawlers, theater goers, local and national personalities, and plain old Philly folk. The festive décor in this vibrant slice of France frames the intoxicating upbeat insouciance that replicates the spirit and verve of the real-deal French café. The moderately priced menu focuses on regional everyday French standbys while simultaneously providing a gastronomic tour of France. Diverse delights from Alsace to Provence tempt the palate – all interpreted delectably by Maitre Cuisinier de France, Olivier Desaintmartin.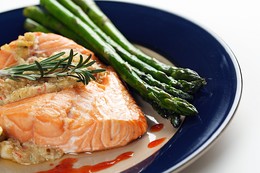 The building that houses Davio's Northern Italian Steakhouse was originally Philadelphia's historic Provident Bank building. Today, the building keeps its remarkable architecture, boasting dramatic arched windows that draw in natural lighting, sweeping ceilings and gleaming, polished wood. This Rittenhouse Square locale gives Davio's the ideal setting to serve up a menu that blends prime cuts of Brandt beef with classic pasta and seafood dishes of Northern Italy. All of this is complemented by an award winning wine list and superior service, making Davio's one of Philadelphia's premier places to enjoy steak and so much more.
Address: 1623 Walnut Street, Philadelphia, PA 19103 (
Map
) - Tel:(215) 988-1799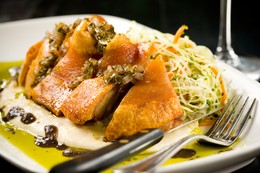 Alma de Cuba is a Latin vacation, right in the heart of Philadelphia. Located at 1623 Walnut Street, it's a perfect destination to pop into on the way home from work or for an elegant dinner. The lounge evokes sultry Miami nightlife with a mix of classic Cuban and contemporary elements including traditional drinks such as Caipirinhas and Classic Mojitos, which are always specially priced for Happy Hour. Upstairs, the balcony-style seating and classic décor promise a mellow and sophisticated ambiance. Chef Rodriguez adds novel twists to old world Cuban standards in his "Nuevo Latino" creations, such as Pan Roasted Muscovy Duck, Lobster Sancocho, and Lechon Asado. Plainly put, their just isn't any other place quite like Alma de Cuba.
Address: 10 South 2nd Street, Philadelphia, PA 19106 (
Map
) - Tel:(215) 627-0666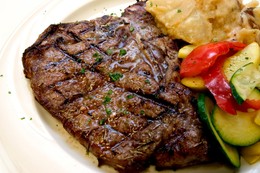 With its kitschy theme park decor and its hip Latin beats, Old City's Cuba Libre is all about the ambiance. The elaborately designed space – with its tall palms and wrought-iron balconies – was built to resemble an outdoor café in Cuba circa 1940. The restaurant's menu combines "Nuevo Cubano" dishes alongside traditional Cuban cuisine. From the tasty mango butter spread accompanying the bread to the juicy Guava BBQ Rib entrée, this Latin feast will be an experience all its own. The endless variety of Cuban rums and a tasty selection of mojitos, Cuba Libre's specialty drinks, won't disappoint either!
Address: 3945 Chestnut Street, Philadelphia, PA 19104 (
Map
) - Tel:(215) 222-1657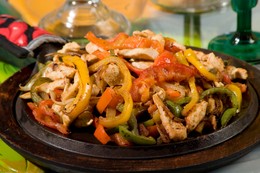 Get your spice on at Distrito Modern Mexican—a colorful, hip Mexican restaurant and cantina. Keeping it traditional with their house specialties of Ceviches, Sopas, Tacos, Los Moles, and more—but keep it kitschy and fun with their retro-inspired décor, fit with colorful pink neon lights and a mesh of upscale and decidedly tacky design. Chef Jose Garces, a master of Latin cuisine, aims to create culinary creations that fuse traditional dishes with a modern interpretation. With options for lunch, dinner, Sunday brunch, plus cocktails and finger food, Distrito Modern Mexican is a one-of-a-kind place to dine.
Address: 125 W. Market Street, West Chester, PA 19382 (
Map
) - Tel:(484) 760-6100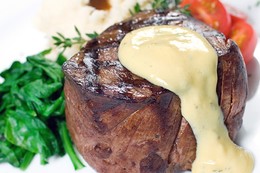 Family owned and operated, Pietro's Prime prides itself on knowing their guests and on welcoming new ones. The impression of family is prevalent through every inch of this upscale steakhouse. Owners Marissa and Sean Powell and their family are notable residents of West Chester and have been for over 80 years. The family's commitment to the community reveals itself through their dedication to quality. The fact that Pietro's uses only hand-carved Pureland Premium Black Angus, richly marbled and aged on premises, makes Pietro's Prime one of the few true steakhouses in West Chester. Not only does Pietro's Prime offer remarkable cuts of beef but their chicken and seafood selections are equally as compelling.
Address: 1613 Walnut Street, Philadelphia, PA 19103 (
Map
) - Tel:(215) 751-9993
Hibachi Steakhouse and Sushi Bar is a fun place to go to enjoy the causality of sushi and with the service of a steak house. With an open grill set as the centerpiece for a diversity of dining options, guests have the choice of an intimate setting on the second level, or a bustling social jamboree downstairs, dining directly at the Chef's grill. The whole family can be satisfied with the generous variety of selections, a feature Hibachi prides itself on. Alongside gourmet sushi, crisp tempura, noodles and fried rice, scallops, filet mignons, and lobsters give the carte du jour a hint of culinary luxury.
Address: 330 W. Oregon Avenue, Philadelphia, PA 19148 (
Map
) - Tel:(215) 218-0688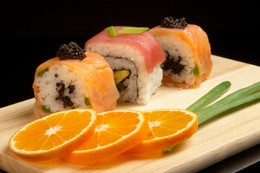 Located inside the Wiltman Plaza, Empire Buffet is a Chinese, Japanese, and American all-you-can-eat palace with a large range of foods to choose from. With a large dining area, you might be surprised by the even bigger buffet tables that feature hot, steaming selections of everything from seafood and steak to cheeseburgers and sushi. Dedicated to keeping each menu item consistently fresh and appetizing, Empire Buffet is a well-priced option for all the cuisine that you're craving.
Address: 214 Market Street, Philadelphia, PA 19106 (
Map
) - Tel:(215) 923-1000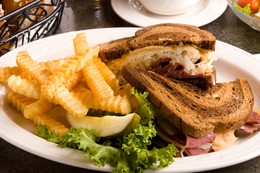 Located only three blocks away from the infamous Liberty Bell and the Independence Visitor Center, Campo's Deli serves authentic Philadelphia food—more notably their notorious Philly Cheese steaks and Philly Hoagies. Campo's has been serving Philly with their award-winning, signature sandwiches since 1947. Dedicated to quality service and selection, this deli was first opened as a neighborhood grocer, but their sandwiches made Campo's the most memorable deli in the city. Rated as one of the top places in Philadelphia by City's Best, Zagat, and the Food Network, Campo's is a sandwich that you won't forget.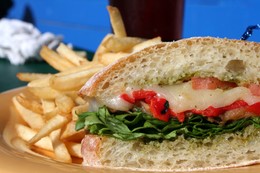 Awarded Philadelphia Magazine's "Best of Philly" in 2008, owners Louis Sarcrone Jr. and Anothony Bucci have had a huge success since their opening in 1997. The deli is located just 50 feet from the bakery where all of the award winning bread is made. Campo's Deli has a variety of daily specials and soups you can choose from. They are well known for their "Hoagies" filled with top Italian meats in their signature fresh baked bread. They are located on South 9th Street with comfortable indoor seating. If you're looking for a great casual home style sandwich, come to Sarcone's.