[?]

Del Frisco's Double Eagle Steakhouse
1426 Chestnut Street
,
Philadelphia
,
PA
19106
(
Map
) - Tel:
(215) 246-0533
Del Frisco's Double Eagle Steakhouse - Wine List
Del Frisco's Double Eagle Steakhouse wine list is not available.

Recommended Restaurants
Address: 1623 Walnut Street, Philadelphia, PA 19103 (
Map
) - Tel:(215) 988-1799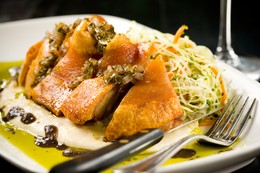 Alma de Cuba is a Latin vacation, right in the heart of Philadelphia. Located at 1623 Walnut Street, it's a perfect destination to pop into on the way home from work or for an elegant dinner. The lounge evokes sultry Miami nightlife with a mix of classic Cuban and contemporary elements including traditional drinks such as Caipirinhas and Classic Mojitos, which are always specially priced for Happy Hour. Upstairs, the balcony-style seating and classic décor promise a mellow and sophisticated ambiance. Chef Rodriguez adds novel twists to old world Cuban standards in his "Nuevo Latino" creations, such as Pan Roasted Muscovy Duck, Lobster Sancocho, and Lechon Asado. Plainly put, their just isn't any other place quite like Alma de Cuba.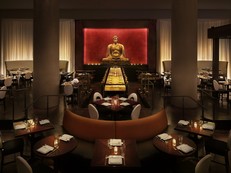 Exuding Zen-like swank and sunny swagger, Buddakan beckons foodies and scene-seekers alike. In 1998, Buddakan added drama and daring dining to Philly's historical district in Old City. Today, this cosmopolitan small-plate emporium is a major player in the scene – a de rigeur stop for celebrities, savvy tourists, and local devotees. The glamorous digs with the iconic 10-foot high gilded Buddha statue, silky walls, soaring ceilings, glamorous décor, and flowing water wall whirls with an irrepressible kinetic vibe, an Asian-centric slate of irresistible dishes, and one of the city's hippest staff of servers.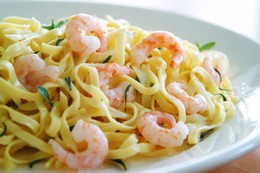 Tucked away on a not-so-traveled North Broad Street block lies Osteria, a glowing creation by the renowned Philadelphia Chef Marc Vetri. Service fit for kings and an ambience that spares not an ounce of luxury only begin to describe this experience. Dishes are rooted in the rolling hills of Tuscany, and guests may select from a non-traditional array of homemade Italian items, from crispy pizzas and pastas to meat and poultry dishes. An open kitchen greets patrons as they arrive while a full bar lined with a collection of wine corks beckons in the rear. Portions are small, but bursting with a zest that is sure to bring you back to Osteria again and again.