[?]

Del Frisco's Double Eagle Steakhouse
1426 Chestnut Street
,
Philadelphia
,
PA
19106
(
Map
) - Tel:
(215) 246-0533
Del Frisco's Double Eagle Steakhouse - Wine List
Del Frisco's Double Eagle Steakhouse wine list is not available.

Recommended Restaurants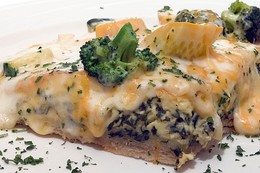 Marrakesh endows patrons with an authentic Moroccan feast, fused with a traditional Moroccan family home setting in the Society Hill District. Accented with imported rugs, vibrant-colored pillows, and sweet incense, the banquet room encompasses everything that is Moroccan decor, allowing guest to lounge in a tranquil environment at a communal table among other diners or a private table. A seven course dining experience, Marrakesh's menu features arrangement of illustrious Moroccan dishes, which will satisfy guest's craving for authentic Mediterranean fare. For a reasonable price, patrons can pamper their palates with Tajine of Lamb with Almonds and Honey or Couscons Grand Atlas Topped with Vegetables. Guests will end their meal with a basket of fresh fruits and hot mint tea paired with pastries, which brings the Moroccan experience at Marrakesh to a full circle accompanied with an appeased appetite.
Address: 1126 Walnut Street, Philadelphia, PA 19107 (
Map
) - Tel:(215) 625-9535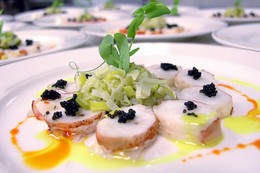 Only a few strides removed from the Forrest Theater in the gentrified neighborhood of Wash West, the Caribou Café corrals a hip mix of city crawlers, theater goers, local and national personalities, and plain old Philly folk. The festive décor in this vibrant slice of France frames the intoxicating upbeat insouciance that replicates the spirit and verve of the real-deal French café. The moderately priced menu focuses on regional everyday French standbys while simultaneously providing a gastronomic tour of France. Diverse delights from Alsace to Provence tempt the palate – all interpreted delectably by Maitre Cuisinier de France, Olivier Desaintmartin.
Address: 1500 Walnut Street, Philadelphia, PA 19102 (
Map
) - Tel:(215) 732-4444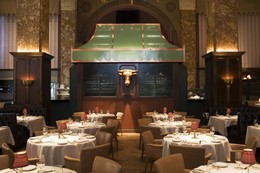 While Butcher and Singer invites comparisons to the finest steakhouses across America, this Philadelphia eatery is in a class by itself. With plush surroundings and unmatched service, Stephen Starr's newest venture delivers sumptuous dishes along with an unforgettable dining experience. Patrons are treated to a transformative meal in the well-appointed dining room and a wait staff that does more than simply serve; they contribute to the overall atmosphere of indulgence and enjoyment. One glance at Butcher and Singer's menu reveals that Chef Anthony Goodwin has achieved a rare balance between traditional and modern, while never straying from the highest culinary standards.