[?]

Del Frisco's Double Eagle Steakhouse
1426 Chestnut Street
,
Philadelphia
,
PA
19106
(
Map
) - Tel:
(215) 246-0533
Del Frisco's Double Eagle Steakhouse - Wine List
Del Frisco's Double Eagle Steakhouse wine list is not available.

Recommended Restaurants
Nestled into its charming Midtown Village locale, Olivier Desaintmartin's second Philadelphia feat, Zinc, is the essence of class meets comfort. In a city filled with attempts at the French bistro, Desaintmartin sets this 11th street gem above the rest by offering unfussy bistro classics and an exclusively French wine selection. Zinc offers diners the rare chance to feel right at home with a dining room décor that features exposed brick, dark polished wood, bistro chalkboards and authentic Parisian paintings. Complete with a knowledgeable and friendly staff, Zinc's quaint, romantic appeal is reminiscent of a true bistro a vins one might find during a spontaneous stroll through Ol' Paris.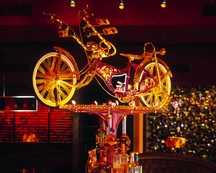 Stephen Starr, Philadelphia's most creative and successful restaurateur, has mastered the fine art of fun and phenomenal American-Mexican cuisine with his new haunt on 13th Street. Tacos get a facelift, desserts steal the show, fresh and flavorful margaritas keep the bar hopping, and made-to-order guacamole has the Philadelphia masses flocking through the doors all year long, but this isn't your typical Mexican joint. Vibrant, inventive and bursting with flavor, El Vez is an eye-opening experience far from the edible ordinary.
Address: 237 South 18th Street, Philadelphia, PA 19103 (
Map
) - Tel:(215) 732-7560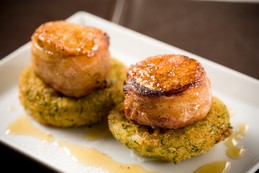 Located inside the posh Barclay residence on Rittenhouse Square, Barclay Prime is Philadelphia restaurateur Stephen Starr's steakhouse concept. The upscale steakhouse is both classic and contemporary; while the walls are lined with old-fashioned bookshelves, the chairs are utterly modern, designed in bright green and white leather. The same goes for the menu, which offers traditional signature steaks like dry aged rib eye and New York strip, alongside more creative, fun items like kobe beef sliders and tater tots. With the swanky décor, decadent menu, and first-class service, Barclay Prime is the perfect spot for a special evening.