Ted's Montana Grill - Wine List
Ted's Montana Grill wine list is not available.

Recommended Restaurants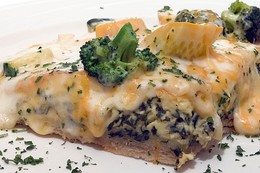 Marrakesh endows patrons with an authentic Moroccan feast, fused with a traditional Moroccan family home setting in the Society Hill District. Accented with imported rugs, vibrant-colored pillows, and sweet incense, the banquet room encompasses everything that is Moroccan decor, allowing guest to lounge in a tranquil environment at a communal table among other diners or a private table. A seven course dining experience, Marrakesh's menu features arrangement of illustrious Moroccan dishes, which will satisfy guest's craving for authentic Mediterranean fare. For a reasonable price, patrons can pamper their palates with Tajine of Lamb with Almonds and Honey or Couscons Grand Atlas Topped with Vegetables. Guests will end their meal with a basket of fresh fruits and hot mint tea paired with pastries, which brings the Moroccan experience at Marrakesh to a full circle accompanied with an appeased appetite.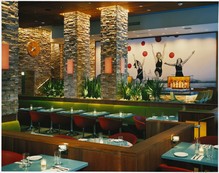 Sit in cozy avocado-colored booths or in the pleather swivel chairs of yesteryear, with a background of cherry wood, framing stacked stone brick walls reminiscent of the Brady Bunch. Enjoy a tasty soda pop or order a "cool" cocktail such as Proud Mary, Hound Dog, or Cloud Nine. Choose from comfort foods like Baked Mac and Cheese, Thanksgiving Dinner, Meatloaf, or a Vegetarian Shepherd's Pie. Have smaller fare such as Tomato Soup with grilled cheese or a Tuna Melt on rye. Step back in time to the 1970s, near Independence Mall, where the history of the 1770s abounds. Book over to Jones at 700 Chestnut Street, and take in a dining trip suitable for couples, families, and trendy single hipsters.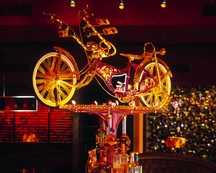 Stephen Starr, Philadelphia's most creative and successful restaurateur, has mastered the fine art of fun and phenomenal American-Mexican cuisine with his new haunt on 13th Street. Tacos get a facelift, desserts steal the show, fresh and flavorful margaritas keep the bar hopping, and made-to-order guacamole has the Philadelphia masses flocking through the doors all year long, but this isn't your typical Mexican joint. Vibrant, inventive and bursting with flavor, El Vez is an eye-opening experience far from the edible ordinary.