Ted's Montana Grill - Wine List
Ted's Montana Grill wine list is not available.

Recommended Restaurants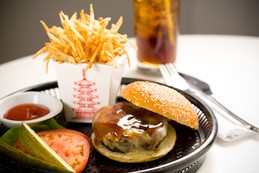 Restaurateur Stephen Starr's vision of the future burns bright in the University City section of Philadelphia where Pod dishes out Asian fusion cuisine in an atmosphere that is a playful cross between Stanley Kubrick's 2001: A Space Odyssey and The Jetsons. Fresh sushi, dim sum, and full entrees are served in Pod's sleek, high-tech dining space. The restaurant's glossy, pure white interior, accentuated by concentric circles of blue, orange, and purple lighting and flooded with the pulse of ambient music, boldly transports patrons to a culinary destination that is truly ahead of its time.
Address: 237 South 18th Street, Philadelphia, PA 19103 (
Map
) - Tel:(215) 732-7560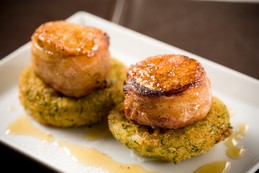 Located inside the posh Barclay residence on Rittenhouse Square, Barclay Prime is Philadelphia restaurateur Stephen Starr's steakhouse concept. The upscale steakhouse is both classic and contemporary; while the walls are lined with old-fashioned bookshelves, the chairs are utterly modern, designed in bright green and white leather. The same goes for the menu, which offers traditional signature steaks like dry aged rib eye and New York strip, alongside more creative, fun items like kobe beef sliders and tater tots. With the swanky décor, decadent menu, and first-class service, Barclay Prime is the perfect spot for a special evening.
Address: 2400 Market Street, Philadelphia, PA 19103 (
Map
) - Tel:(215) 569-9269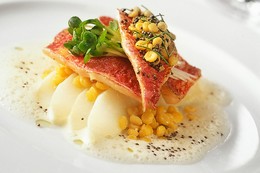 Before Patou came to Old City with its ultra-hip appeal, Patrice Rames already had a Philadelphia success nestled atop the Marketplace Design Center in Center City. Since 1987, Patou's sister restaurant Bistro St. Tropez has been serving Philadelphia foodies the finest of French food, and has given five-star French spots some stiff competition. In Bistro St. Tropez you will find the illusion of Provence amidst simple elegance, classic French cuisine, and a predominately French wine selection—all presented with Rames's signature classic style that gives Philly a true taste of France.