The Capital Grille - Wine List
The Capital Grille wine list is not available.

Recommended Restaurants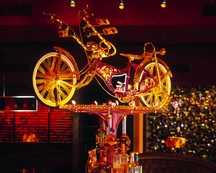 Stephen Starr, Philadelphia's most creative and successful restaurateur, has mastered the fine art of fun and phenomenal American-Mexican cuisine with his new haunt on 13th Street. Tacos get a facelift, desserts steal the show, fresh and flavorful margaritas keep the bar hopping, and made-to-order guacamole has the Philadelphia masses flocking through the doors all year long, but this isn't your typical Mexican joint. Vibrant, inventive and bursting with flavor, El Vez is an eye-opening experience far from the edible ordinary.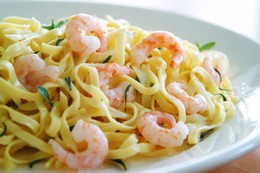 Tucked away on a not-so-traveled North Broad Street block lies Osteria, a glowing creation by the renowned Philadelphia Chef Marc Vetri. Service fit for kings and an ambience that spares not an ounce of luxury only begin to describe this experience. Dishes are rooted in the rolling hills of Tuscany, and guests may select from a non-traditional array of homemade Italian items, from crispy pizzas and pastas to meat and poultry dishes. An open kitchen greets patrons as they arrive while a full bar lined with a collection of wine corks beckons in the rear. Portions are small, but bursting with a zest that is sure to bring you back to Osteria again and again.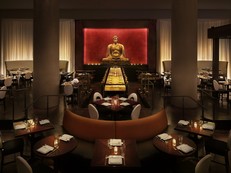 Exuding Zen-like swank and sunny swagger, Buddakan beckons foodies and scene-seekers alike. In 1998, Buddakan added drama and daring dining to Philly's historical district in Old City. Today, this cosmopolitan small-plate emporium is a major player in the scene – a de rigeur stop for celebrities, savvy tourists, and local devotees. The glamorous digs with the iconic 10-foot high gilded Buddha statue, silky walls, soaring ceilings, glamorous décor, and flowing water wall whirls with an irrepressible kinetic vibe, an Asian-centric slate of irresistible dishes, and one of the city's hippest staff of servers.