The Capital Grille - Wine List
The Capital Grille wine list is not available.

Recommended Restaurants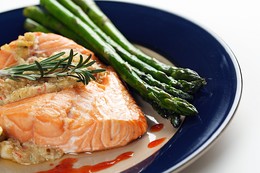 The building that houses Davio's Northern Italian Steakhouse was originally Philadelphia's historic Provident Bank building. Today, the building keeps its remarkable architecture, boasting dramatic arched windows that draw in natural lighting, sweeping ceilings and gleaming, polished wood. This Rittenhouse Square locale gives Davio's the ideal setting to serve up a menu that blends prime cuts of Brandt beef with classic pasta and seafood dishes of Northern Italy. All of this is complemented by an award winning wine list and superior service, making Davio's one of Philadelphia's premier places to enjoy steak and so much more.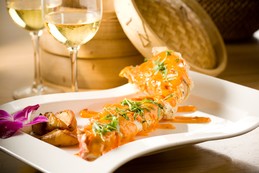 Iron Chef Masaharu Morimoto brings high end Japanese cuisine, served in a breathtaking environment to Philly's Washington Square West. The restaurant's extensive menu features diverse offerings from high quality sushi and sashimi to traditional Japanese entrees (think Ishi Taki Bop) to contemporary cuisine like the Black Cod Miso. The ultramodern atmosphere with its dramatic nautical curves and out of this world lighting provides a stunning setting for anything from a business meeting to a girl's night out. At Morimoto guests are encouraged to enjoy a uniquely crafted meal, designed by a seasoned master and served amid fantastic decor.
Address: 1500 Walnut Street, Philadelphia, PA 19102 (
Map
) - Tel:(215) 732-4444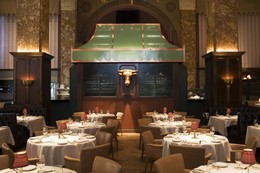 While Butcher and Singer invites comparisons to the finest steakhouses across America, this Philadelphia eatery is in a class by itself. With plush surroundings and unmatched service, Stephen Starr's newest venture delivers sumptuous dishes along with an unforgettable dining experience. Patrons are treated to a transformative meal in the well-appointed dining room and a wait staff that does more than simply serve; they contribute to the overall atmosphere of indulgence and enjoyment. One glance at Butcher and Singer's menu reveals that Chef Anthony Goodwin has achieved a rare balance between traditional and modern, while never straying from the highest culinary standards.