The Capital Grille - Wine List
The Capital Grille wine list is not available.

Recommended Restaurants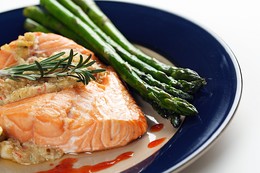 The building that houses Davio's Northern Italian Steakhouse was originally Philadelphia's historic Provident Bank building. Today, the building keeps its remarkable architecture, boasting dramatic arched windows that draw in natural lighting, sweeping ceilings and gleaming, polished wood. This Rittenhouse Square locale gives Davio's the ideal setting to serve up a menu that blends prime cuts of Brandt beef with classic pasta and seafood dishes of Northern Italy. All of this is complemented by an award winning wine list and superior service, making Davio's one of Philadelphia's premier places to enjoy steak and so much more.
Nestled into its charming Midtown Village locale, Olivier Desaintmartin's second Philadelphia feat, Zinc, is the essence of class meets comfort. In a city filled with attempts at the French bistro, Desaintmartin sets this 11th street gem above the rest by offering unfussy bistro classics and an exclusively French wine selection. Zinc offers diners the rare chance to feel right at home with a dining room décor that features exposed brick, dark polished wood, bistro chalkboards and authentic Parisian paintings. Complete with a knowledgeable and friendly staff, Zinc's quaint, romantic appeal is reminiscent of a true bistro a vins one might find during a spontaneous stroll through Ol' Paris.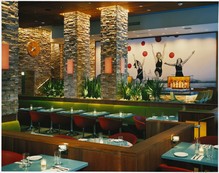 Sit in cozy avocado-colored booths or in the pleather swivel chairs of yesteryear, with a background of cherry wood, framing stacked stone brick walls reminiscent of the Brady Bunch. Enjoy a tasty soda pop or order a "cool" cocktail such as Proud Mary, Hound Dog, or Cloud Nine. Choose from comfort foods like Baked Mac and Cheese, Thanksgiving Dinner, Meatloaf, or a Vegetarian Shepherd's Pie. Have smaller fare such as Tomato Soup with grilled cheese or a Tuna Melt on rye. Step back in time to the 1970s, near Independence Mall, where the history of the 1770s abounds. Book over to Jones at 700 Chestnut Street, and take in a dining trip suitable for couples, families, and trendy single hipsters.