The Capital Grille - Wine List
The Capital Grille wine list is not available.

Recommended Restaurants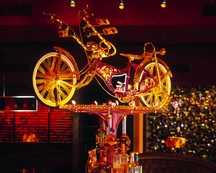 Stephen Starr, Philadelphia's most creative and successful restaurateur, has mastered the fine art of fun and phenomenal American-Mexican cuisine with his new haunt on 13th Street. Tacos get a facelift, desserts steal the show, fresh and flavorful margaritas keep the bar hopping, and made-to-order guacamole has the Philadelphia masses flocking through the doors all year long, but this isn't your typical Mexican joint. Vibrant, inventive and bursting with flavor, El Vez is an eye-opening experience far from the edible ordinary.
Address: 1623 Walnut Street, Philadelphia, PA 19103 (
Map
) - Tel:(215) 988-1799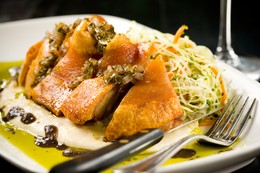 Alma de Cuba is a Latin vacation, right in the heart of Philadelphia. Located at 1623 Walnut Street, it's a perfect destination to pop into on the way home from work or for an elegant dinner. The lounge evokes sultry Miami nightlife with a mix of classic Cuban and contemporary elements including traditional drinks such as Caipirinhas and Classic Mojitos, which are always specially priced for Happy Hour. Upstairs, the balcony-style seating and classic décor promise a mellow and sophisticated ambiance. Chef Rodriguez adds novel twists to old world Cuban standards in his "Nuevo Latino" creations, such as Pan Roasted Muscovy Duck, Lobster Sancocho, and Lechon Asado. Plainly put, their just isn't any other place quite like Alma de Cuba.
Address: 2400 Market Street, Philadelphia, PA 19103 (
Map
) - Tel:(215) 569-9269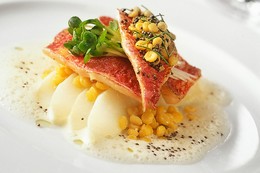 Before Patou came to Old City with its ultra-hip appeal, Patrice Rames already had a Philadelphia success nestled atop the Marketplace Design Center in Center City. Since 1987, Patou's sister restaurant Bistro St. Tropez has been serving Philadelphia foodies the finest of French food, and has given five-star French spots some stiff competition. In Bistro St. Tropez you will find the illusion of Provence amidst simple elegance, classic French cuisine, and a predominately French wine selection—all presented with Rames's signature classic style that gives Philly a true taste of France.